Temperzone Air Conditioning
Premium Commercial Air Conditioning Sydney
Get the ultimate climate control solution for your office, business or commercial property with our range of Temperzone's air conditioners. Temperzone is the largest manufacturer of premium air conditioners in the Australian market. The air conditioners are manufactured in Australia and are produced to be suitable for the tough local conditions. Temperzone is also the distributor of Hitachi air conditioning so you can get innovative products from both great brands.
Temperzone is one of our preferred brands for commercial air conditioning units in the Australian market. So, if you are looking to install air conditioning in your business or commercial property, give us a call and we can help you with the right unit for your needs.
Book Temperzone Air Conditioning Now
Commercial Air Conditioner Project Supply
Need quality air conditioners for your commercial project in Sydney? We specialise in providing a range of air conditioning options, including the Temperzone range, to builders, contractors, property managers, and other commercial projects.
Temperzone is the authorised distributor of Hitachi air conditioners in Australia, so we can supply both brands for one project, for example, we can fit Temperzone rooftop ducted units for your warehouse and install Hitachi VRF systems in the office area.
Whether you are looking to install a ducted system without ruining the aesthetics of your building or split systems for your building project, we can make personalised solution for your project. We work with builders, developers, contractors, property managers, etc to design the best system for the project. Once the design is approved, our commercial air conditioning technicians will then install and test the system to ensure it works effectively.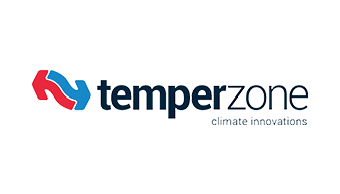 Temperzone Air Conditioners - Supply and Installation
We supply a range of Temperzone and Hitachi air conditioners like:
Air Cooled Package Units
Water Cooled Package Units
Cassette Systems
VRF and Mini VRF
Multi-Split Systems
We also install and retrofit ducted air conditioning accessories.
Why choose Temperzone Air Conditioners?
Value for money - The air conditioning systems are a great steal and provide excellent cooling and heating solutions without hurting your budget.
Range of options - Temperzone has a range of systems available including split systems, ducted, cassette systems in a range of cooling capacity. From 7 kW to 27 kW, there are plenty of options available to suit any requirement.
High-quality - With over 65 years of experience in the industry, Temperzone is the leading manufacturer of quality air conditioning systems.
Readily available - The units are designed and manufactured in Australia so the parts are easily available.
Temperzone Air Conditioner Servicing
We provide maintenance services for all types of Temperzone air conditioning systems. Regular maintenance has a lot of benefits including:
Small problems are spotted earlier so you can avoid costly repairs and sudden breakdowns
The unit remains clean and ensures you breathe clean air.
Regular maintenance also prolongs the life of the unit and your utility bills remain low.
Maintenance of your Temperzone aircon depends on its usage, age and the size of the system. If your system operates constantly, it would require frequent maintenance. If your aircon isn't working properly, our air conditioning specialists can be at your door in a flash and get your system up and running quickly.
We also organise preventive maintenance plans for air conditioning systems. To find out more about our preventive maintenance plan, get in contact with New Wave today.

Your Local Sydney Temperzone Air Conditioning Specialists
At New Wave Air, we have over 24 years of experience and our experts can help you with a customised solution for your commercial air conditioning needs across Sydney.
For the best and reliable service for Temperzone air conditioning systems in Sydney, give us a call on 4627 4436 or complete our complete our quick air conditioning quote form today.