Hitachi Air Conditioning
Beat Sydney summers with a Hitachi Air Conditioner
Stay cool this summer by choosing a Hitachi air conditioner. The brand offers premium air conditioners at affordable prices to help you survive the scorching Australian heat. With over 100 years of experience, this leading Japanese company offers innovative and intelligent products.
So when it comes to residential or commercial cooling solutions, Hitachi is not a brand you would want to ignore. If you are looking for a new aircon or need servicing for your Hitachi aircon, our team at New Wave Air can help. Get in contact with us today.
BOOK HITACHI AIR CONDITIONING SYDNEY
Hitachi Split Systems
Looking for split system ac for your home? Hitachi offers highly energy-efficient and self-cleaning units ideal for Australian homes. We provide supply and installation of all split systems offered by Hitachi including:
E-Series Wall Mounted Air Conditioner
S-Series Premium Wall Mount with FrostWash Technology
RAF Floor Mounted Air Conditioner
Whether you are after an E-series or S-series split system aircon, we can install the aircon at a time best suited to you. Contact us today to book in your Hitachi air conditioner installation.

Hitachi Multi-Split Systems
Do you have a large home and do not want to go for a ducted system? Hitachi offers a range of multi-split systems which allow you to connect up to 6 indoor units using a single outdoor unit. The multi-split systems can be controlled with the help of zone controllers. You can also mix and match indoor models to choose the best aircon for your requirements. Multi-split systems are the perfect solution for large homes, shops, hotels and offices.
Hitachi Ducted Air Conditioning
The Hitachi ducted aircon systems are conveniently hidden in the ceiling void, with the only visible element being the vents. Ducted systems blend easily into the aesthetics of the space and providing intelligent airflow for the occupants. Hitachi offers ducted systems in different sizes like RAD ducted systems and RPI ducted systems.
Ducted systems can be personalised to suit your house or workplace requirements. Whether you need a ducted system for your home or business, we can help you choose the right aircon for your needs.
Hitachi Inverter Air Conditioning
The Hitachi DC inverter technology allows their air conditioners to operate at a high efficiency. So you not only save money on the running costs but also achieve the required temperature quickly.
Hitachi Air Conditioning Installation and Servicing Sydney
At New Wave Air, we provide residential and commercial air conditioning solutions throughout Sydney. For large commercial buildings, Hitachi Commercial VRF Air Conditioning systems are highly recommended.
Whether you need installation or ongoing maintenance plan for Hitachi aircon, you can count on us for timely and reliable services.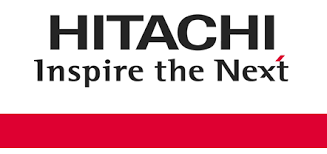 Is a Hitachi air conditioner worth it?
Some of the benefits of Hitachi aircons include:
FrostWash Technology - This technology traps and freezes the dust and dirt collected in the indoor unit. The frost is then thawed and flushed out of the unit hygienically removing the microbes and other harmful particles. It is a self-cleaning technology and ensures you breathe healthy air and the running costs are low. Hitachi claims the FrostWash technology can remove the impurities by up to 93%
airCloud Home Wifi Controller - Control your aircon with the help of your smartphone or tablet. airCloud is also compatible with Amazon Alexa, Echo and Google Assistant so you can control the aircon with voice commands
Motion-detect Eco mode - This feature allows the aircon to adapt the temperature settings depending on the presence or absence of the occupants
Wasabi Nano Titanium Filter - the filters are coated with Nano Titanium and Wasabi solution to remove 99% of the bacteria, mites, allergens and bad odours. This creates an anti-bacterial, anti-allergen and deodorising effect on the aircon

Hitachi Air Conditioning Installation & Servicing Sydney
For any expert advice, supply & installation services or information about Hitachi air conditioners, get in contact with us on 02 4627 4436 or complete our online Hitachi Supply & Installation Quote request form.