Smart Home Controllers
iZone Smart Home climate control systems
Control your home ducted air conditioning system from anywhere with iZone Smart Home Controller. This unique home automation system works with all the leading ducted reverse cycle air conditioner brands including Daikin, Fujitsu and Mitsubishi Electric. Save on home heating and cooling costs by adjusting the aircon throughout your whole home, any time of the day or night from your smartphone.
Speak to the New Wave Air team about installing the iZone Smart Home climate control system for your ducted aircon in your Sydney home.
Book a Smart Home Solution today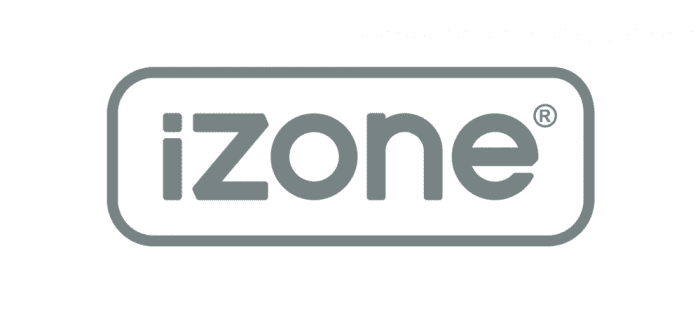 Features of the iZone smart control system
Vary the temp throughout your house at different times of the day or night or even seasonally for the cool of winter and the heat of summer.
Wireless, wifi and 4G control options
Zone temperature control - Control each room or zone individually - up to 14 zones
5% airflow control adjustments for exact temperature control
Set favourites and schedules
Clean alert reminder
Sleep timer
Intelligent roaming sensor option
Multiple touch screens throughout the home
Air quality monitoring
The unique iSave night cooling system can save $$$ by drawing the cool night air into your home rather than running the aircon all night.
Choose from a range of different diffusers, grilles, and filters to totally customise how the system looks and works in your home.
The system will automatically alert you to any faults in the air conditioning system allowing for prompt repairs and maintaining the efficiency of the unit.
Scaleable in a range of sizes to suit every application, large and small.
8 different controller designs
The iZone Smart Home system is backed by a 10 year warranty for full peace of mind.
iZone - the next generation in climate control
Fully integrated smart home solution
The smart home controller not only offers air con operation from anywhere using your smartphone or tablet you can also integrate other smart home features such as
Lighting
Garden irrigation systems
Power control
Security systems
Power monitoring
Home entertainment systems
Garage door
Roller blinds
Your local iZone Smart Air Conditioning specialists Sydney
Find out how iZone Smart Air Conditioning controllers can be used in your home by contacting the New Wave Air specialists at 02 4627 4436 or fill in the quick online smart home controller quote request form today.