Rinnai Air Conditioning Sydney
Supply & installation of Rinnai air conditioners in Sydney
Looking for a reliable air conditioner at an affordable price? We recommend the Japanese brand Rinnai for its vast range of energy-efficient, reliable and affordable split system and ducted air conditioners. New Wave Air can supply, install and service Rinnai air conditioners throughout Sydney. We provide air conditioning services for residential and commercial purposes.
Book A Rinnai Aircon Specialist Today
Rinnai Split Systems Air Conditioners
Split System Air Conditioners are versatile and energy-efficient climate control solutions for year-round comfort. Rinnai has various series available like D series, G Series, Q series, and Inverter Cassette. Within each series, many models are available with different capacities.
Rinnai Split System air conditioners come with the latest inverter technology, Wi-Fi control, and are DRED compatible.
Note: DRED stands for Demand Enabled Response Device and allows your electricity provider to reduce the power consumption of your air conditioner during peak periods. So your Rinnai aircon can help you save on your utility bills plus reduce grid demand during peak use.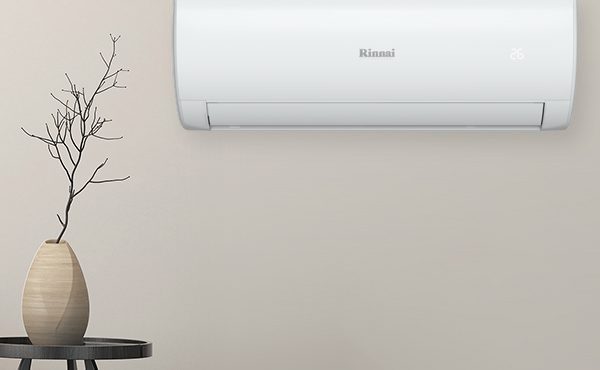 Rinnai Multi-Split Air Conditioners
Rinnai also offers multi-split systems perfect for cooling multiple rooms from one outdoor unit. This range is available in a range of wall-mounted split systems.
Whether you are looking for a split system or a multi-split system, our experienced air conditioning technicians can assess your requirements, size up your home or office, and provide you with the best air conditioning unit.
Ducted Air Conditioners from Rinnai
Experience comfort and control with Rinnai's Ducted Reverse Cycle Air Conditioners. Featuring a slim design, the indoor coil unit is concealed in the roof delivering discrete heating and cooling for maximum control. It is available in different capacities from 7 kW to 24 kW suitable for both residential and commercial applications.
The Rinnai ducted aircon boasts of different features like advanced filtration, dehumidification, Wi-Fi control, zoning option and energy conservation using 3D DC synchronisation technology.
These are just some of the reasons to choose a Rinnai Ducted Air conditioner. Get in contact with our experts and we can help you with choosing the right aircon.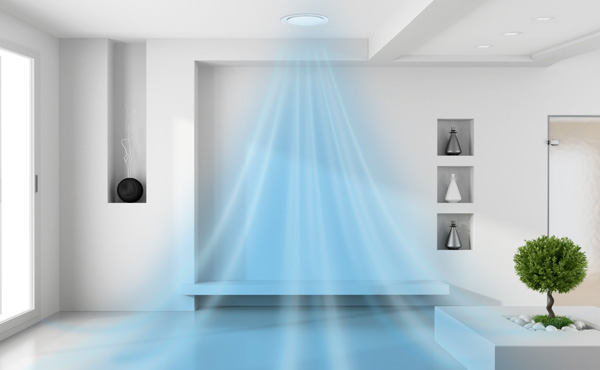 Rinnai Air Conditioner Servicing
Already have a Rinnai air conditioner? We also provide servicing for all models of Rinnai. Contact New Wave Air today to schedule a service for your Rinnai aircon.

Your Rinnai Air Conditioning Specialists Sydney
For more information on the residential and commercial installation of Rinnai Air conditioners, give us a call on 02 4627 4436 or complete our online aircon enquiry form and let us help you today.