Mitsubishi Air Conditioning Specials
MHI - Wall Splits - INSTALLED

Bedroom or Home Office Wall Split
| | | |
| --- | --- | --- |
| Model | Size | Price* |
| SRK17ZMP | 1.7kW | $1,399 |
| SRK25ZSA | 2.5kW | $1,699 |
Lounge Room Wall Split
| | | |
| --- | --- | --- |
| Model | Size | Price* |
| SRK71ZRA | 7.1kW | $2,799 |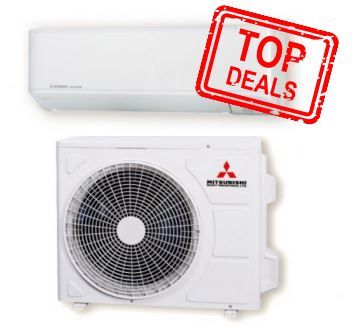 *Prices incl GST
---
MHI - Home Ducted - INSTALLED

6 Outlets, 2 Zones
| | | |
| --- | --- | --- |
| Model | Size | Price* |
| FDUA125 | 12.5kW | $8,199 |
6 Outlets, 2 Zones
| | | |
| --- | --- | --- |
| Model | Size | Price* |
| FDUA140 | 14kW | $8,799 |
---
6 Outlets, 2 Zones,
2 Wall Sensors
(iZONE Smart Controller)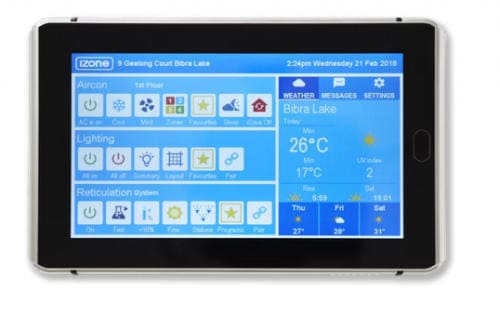 | | | |
| --- | --- | --- |
| Model | Size | Price* |
| FDUA125 | 12.5kW | $10,499 |
6 Outlets, 2 Zones,
2 Wall Sensors
(iZONE Smart Controller)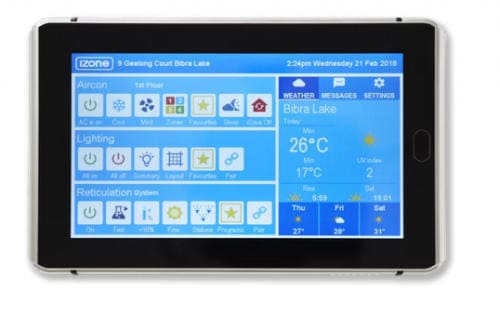 | | | |
| --- | --- | --- |
| Model | Size | Price* |
| FDUA140 | 14kW | $11,099 |
*Prices incl GST | *Terms and Conditions Apply
---
*Terms & Conditions
New Wave Air Conditioning pricing represents "Pricing From" as a standard installation. Non-standardinstallation pricing will be based on your individual installation requirements and will need to be quotedseparately by our Sales Team. Pricing does not represent new builds or replacement installations. Allpricing is for all installations within 20km from our Campbelltown office, other areas to be quoted.
Wall Split Air Conditioner Installation
Single story (lowset) home with back to back installation, maximum of 3m pipe run.
Outdoor unit mounted on the ground.
Ducted Air Conditioner Installation
Pricing includes an existing single story (lowset) home, adequate ceiling access.
Outdoor unit mounted on the ground.
Power run up to 15m.
IZONE SMART HOME
A smart home with a difference
Turns any ducted air conditioner into a smart home
Superior Energy Efficiency - Leading Electronic 'Constant Zone' Bypass Technology.
Control your home's air conditioning, lighting,irrigation, garage door, roller blinds and applianceswith iZone precision, even when you're out.
Monitor your home and make it as secure, energy-efficient, waterwise and economical as it can be.
Integrate all your favourite lifestyle andentertainment apps – Google Home, Amazon Alexa,Apple Home Kit (Siri), IFTTT, Sonos*, SamsungSmartThings, and Spotify* – for a seamless, voice-controlled smart home experience your wholefamily can enjoy.
Your iZone Smart Air Conditioning and SmartHome system can do it all.
Wirelessly. Seamlessly. Intuitively. It will even payfor itself before you know it.