Samsung Air Conditioning
Samsung air conditioner supply & installation Sydney
Samsung is popular for its smartphones and televisions but the Korean giant also offers a range of premium and innovative air conditioners. New Wave are specialists partners of Samsung Air Conditioners providing air conditioning servicing in all parts of Sydney. Contact our experienced team today for your Samsung air conditioner supply, installation and servicing needs.
Book A Samsung Air Conditioning Quote Now
Why Choose a Samsung Air Conditioner?
Samsung Wind-Free™ technology - with 21000 micro-holes on the aircon's front surface, you can get uniform cooling in your room without blasting cold wind.
360-degree Airflow - The innovative 360-degree airflow provides fast and uniform cooling minimising cold and hot spots.
Fast cooling with 8-pole inverter - Samsung is the first company in the world to use an 8-pole motor. This advanced technology reduces torque fluctuations to cool the space quickly and efficiently.
Passive 3 Care filter - Samsung air conditioners can eliminate virus, bacteria and allergens from the air so you can breathe fresh and pure air!
Durafin™ - The air conditioners are made of corrosion-resistant material.
Demand Response Enabled Device (D.R.E.D) - This feature allows energy providers to limit power consumption during peak demand times. Samsung hiwall split systems come with D.R.E.D functionality with the option of DRM1, DRM2, and DRM3 levels.
Samsung air conditioners for your home
New Wave supply and install the complete range of Samsung air conditioners including: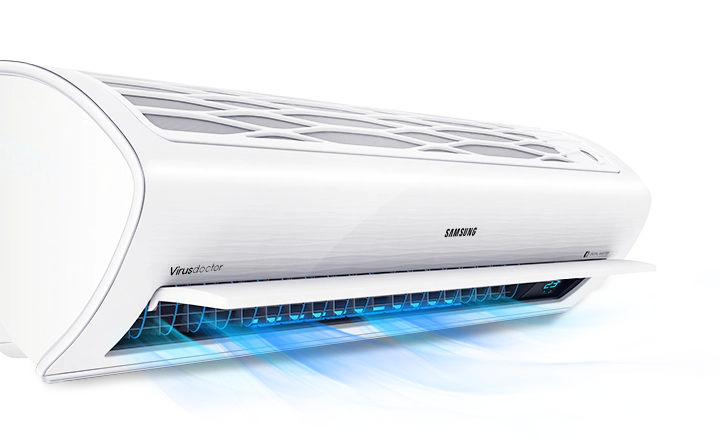 Commercial Air Conditioning Solutions by Samsung
We also provide supply and installation Samsung commercial air conditioners for businesses like:
Ducted Air Conditioners
360 Cassette
VRF / DVM Systems
The range of Samsung commercial air conditioners offer practical solutions for businesses that require high flexibility, efficiency, and control. Whether you are looking for an aircon for a high-rise building, small office, hotel or a shop, there is a Samsung aircon to suit your requirements. With Samsungs unique design, even if a lot of people are coming in or going out of your business, the air leakage is kept to a minimum. Samsung's innovative technology allows you to stabilise and maintain the temperature even in small and narrow spaces. It also comes with individual and central controllers for maximum control.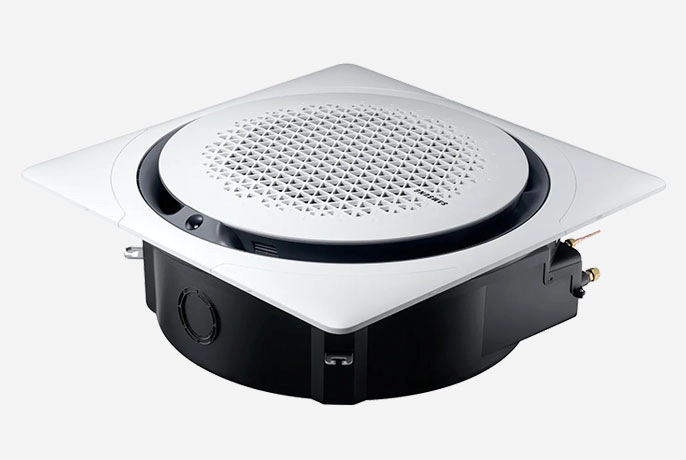 Samsung Air Conditioner Servicing
If you already have a Samsung air conditioner, regular maintenance will help you to get the best out of it. Get your aircon ready for the scorching Sydney summers or chilly winters by booking a service with our air conditioning technicians.

Your trusted, professional Samsung Aircon Specialists
For more information, contact us on 02 4627 4436 or book our online enquiry form and let us help you.