Gree Air Conditioning
Need installation or servicing for Gree air conditioners?
Gree is a leading air conditioning brand and offering reliable air conditioners to suit different needs and budgets. Gree's intelligent technology, energy-efficiency and exceptional performance make their air conditioners a great choice for customers throughout Sydney. The reliability and high-quality of the aircon units attract both commercial and residential use throughout Australia. So, if you are looking for a new aircon, why not go for Gree? At New Wave Air, we provide the supply and installation as well as servicing for all models offered by Gree. Request a no-obligation quote for your new Gree aircon today.
BOOK GREE AIR CONDITIONING SYDNEY
Gree Air Conditioning Installation
Gree offers a range of heating and cooling solutions for residential and commercial purposes. Gree also provides different styles of air conditioners working on the heat pump and solar technology. Our expert HVAC technicians can assist you in deciding the right aircon by evaluating your specific requirements. Once you have finalised the system, our experts can supply and install the aircon quickly and efficiently.

Residential Gree Air Conditioning
Choosing the right size of aircon is crucial. Various factors like ceiling height, area of the room, insulation, number and size of windows, etc, determine the size of aircon required. If the unit is too big, it can waste a lot of energy over cooling or heating the room. If the size is too small, it will consume more energy to maintain a comfortable temperature. Take the guesswork out of deciding on the right Gree aircon with the help of our experienced air conditioning specialists. Contact us for a no-obligation quote for your Gree air conditioner today.
We provide installation and maintenance for all styles of air conditioners like:
Split system air conditioners

Bora Hi-wall Air Conditioner
Lomo Hi-wall Air conditioner (Heat Pump)
Hyper Hi-wall Inverter Air Conditioner (Heat Pump)
Freematch Multi-Head

Floor Console
Ducted Air Conditioner

20kW and 24kW Three Phase Ducted Split

Solar Hybrid Hi Wall Inverter Air Conditioners (Heat Pump)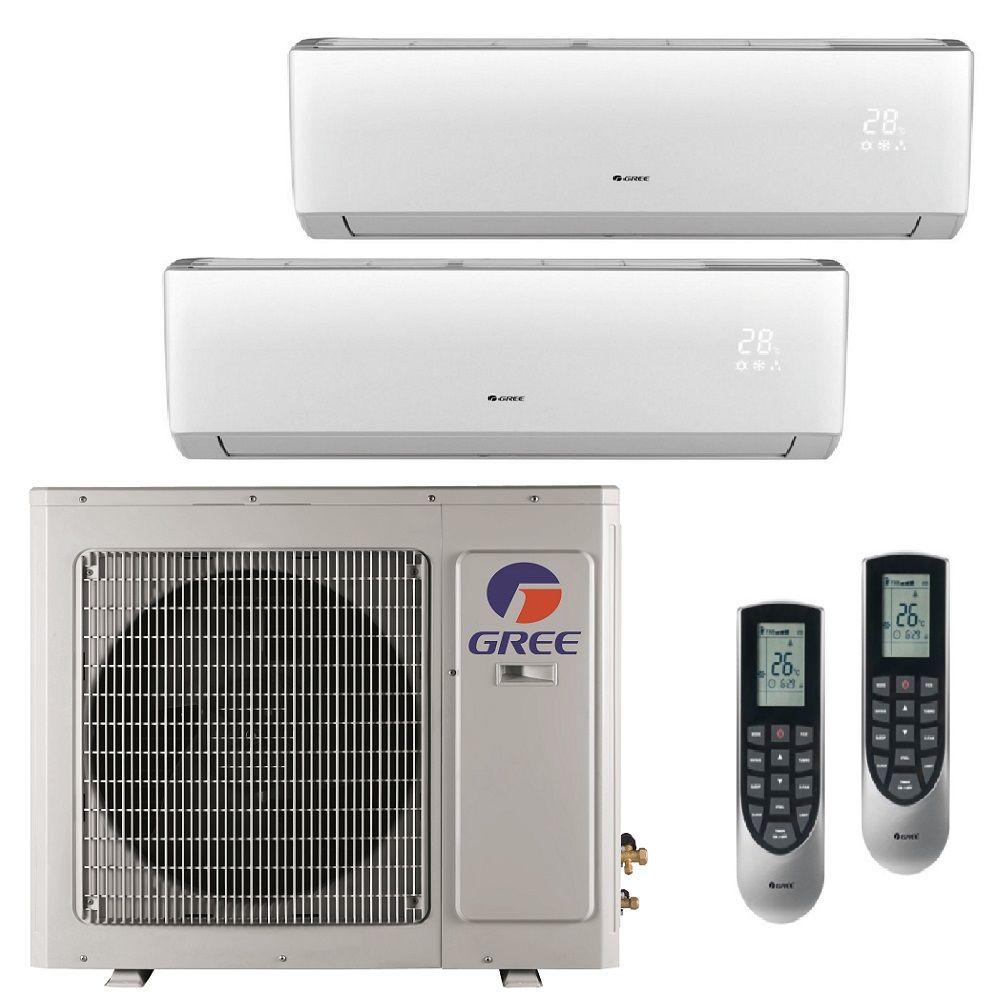 Gree commercial air conditioning solutions
We provide builders, renovators, property managers with a huge range of Gree air conditioning options for commercial projects. We supply all styles of commercial air conditioners offered by Gree like:
Ducted Inverter Air Conditioner (Heat Pump)
Cassette System
Air Curtain
Water Chiller
DC Inverter Multi VRF System
Air Cooled Chillers
Gree Servicing Sydney
Need aircon servicing in Sydney? Don't wait for the aircon to breakdown before you contact us, our HVAC technicians are trained in all models offered by Gree which means we can complete a thorough check of your aircon as well as:
Clean the filters, coils, ducts, tubes and all other internal components
Check the gas level, electrical connections and airflow
Check the functioning of both indoor and outdoor units
Regular servicing improves the lifespan, energy efficiency, and the performance of the unit. So if your aircon needs a service, give us a call today.
Why choose New Wave as your Gree air conditioning specialists?
We have over 24 years of experience providing air conditioning solutions to the residents of Sydney.
We are fully licensed and insured so you can count on us to receive the best services and complete peace of mind.
We undertake regular training to stay updated with the latest trends in the industry and provide high-quality services to our customers.
We provide an obligation free quotes.
All our work comes with a 100% workmanship guarantee.

Trusted Gree air conditioning experts in Sydney
If you need assistance with Gree air conditioners or have any questions, we can help. For a no-obligation quote on our air conditioning services, contact us on 02 4627 4436 or complete our online Gree Air Conditioning Quote Request form today.
Other air conditioning brands we supply, install and service: