Fujitsu Split Air Conditioning
Looking for a Fujitsu Split System installation?
Fujitsu air conditioners are rated high for their quality, customer satisfaction, and value for money. They come with high-efficiency DC components, power diffusers, and heat exchangers to reduce energy consumption by a whopping 30%.
At New Wave Air, we can help with the supply and installation of Fujitsu single split systems and multi-split systems as well as schedule preventative maintenance. We are fully licensed, insured and have a wealth of experience in installing air conditioners throughout Sydney plus we are Fujitsu Authorised Partners. So you can rest assured that your aircon will be installed by trained technicians. Request a free quote today for Fujitsu aircon installation or service in Sydney today.
BOOK FUJITSU SPLIT SYSTEM AIRCON INSTALLATION
Fujitsu Split System Air Conditioners
We can supply and install all models of split systems offered by Fujitsu including the:
Classic Range - Uses static electricity and Catechin filters to clean dust particles, pollen, and reduce bacterial growth. This Fujitsu aircon can quickly and efficiently cool rooms for utmost comfort. Available in a range of capacities from 2.5kW to 9.2kW.
Lifestyle Range - The lifestyle range comes in both cooling-only and reverse-cycle models. It features a human sensor control that detects movement and adjusts the temperature accordingly.
Designer Range - For a stylish and elegant aircon that blends seamlessly in your home, the designer range is the perfect solution. It also features human sensor control to deliver efficiency and temperature control. It comes with a simple and intuitive controller to help you get the best out of your system.

Fujitsu Split System Air Conditioning Installation Sydney
Our air conditioning technicians are fully trained in all styles of Fujitsu air conditioners. We can advise you on the best system for your space on the basis of certain factors in your home like insulation, size of the room, windows, etc. Once you finalise the aircon selection, we can supply and install the air conditioner for your home or workplace. Talk to our team today to discuss your requirements and we will be happy to help.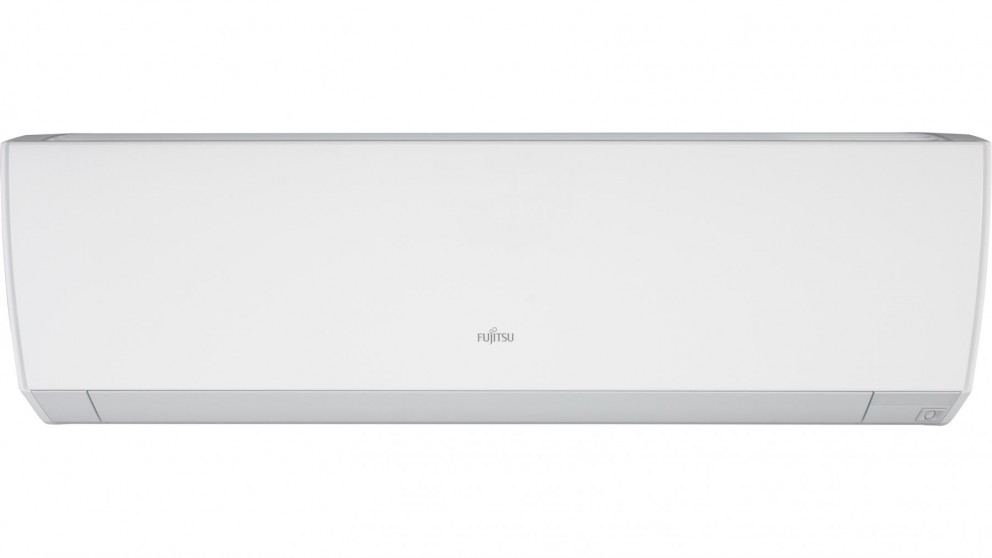 Fujitsu Split System Service Sydney
If you have a Fujitsu split system and it is not cooling your room efficiently, we can service your aircon to bring it back to its peak condition. Our servicing includes cleaning the filters, inspecting the components, testing the wires, and checking the gas levels.
We provide residential and commercial air conditioning service throughout Sydney, so if your aircon is not working effectively or you just want to get it checked by a technician, contact us.

Trusted Fujistu Split System Installation and Service Sydney
For installation and service of Fujitsu split system air conditioning, contact New Wave Air on 4627 4436 or complete our online aircon enquiry form.